A symphony of motivational material in B-minor
August/2007:
People often ask, what's the most rewarding part of all the anti-pedophile work? Everyone assumes it is when another guy gets arrested and convicted... while that's
very rewarding
to one's morale, there's something else that notches just a sliver higher. That being when I see evidence of just how much of a difference we're making.
You might be asking... what evidence is that? The answer?
Pedophile death threats.
Pedophiles by their very nature are cowards. They can't handle relationships with adults. Grown women and grown men are beyond their ability in general. One other thing they also can't handle are anti-pedophile activists that refuse to debate them. Too many in the past would "
ask them questions
" or "
try to understand them.
" Thankfully, our organization is smart enough to eschew all of that and go right after them. They don't like that.
Typically though, the pedophiles will try to put up this brave bold front that all the efforts against them aren't having an effect. However, when you see a small cross-sampling of just how angry and hate-filled they've become at us due to our efforts, you see just how large an effect those efforts have had.
So here is a medley of the "best of the pedophile threats"... all taken from ol'
BoyChat
.
They like to compare me to a guy named Mike "
Wow, so crazy
" Echols. Which is great, because it shows how little of the situation they understand. Echols was this guy who wrote "I know my first name is Steven", one of the more "known" made-for-TV movies. Echols also hated BoyChat and all the other online pedophile activists. Problem was? Echols was probably a schizophrenic. Rather than make a real difference by organizing people, Echols launched into obsessiveness, broke a bunch of laws and eventually shot himself (
I believe
). Problem is for Santi and his ilk, I'm anything but obsessed. Anyone with a knowledge of the history of Perverted-Justice.com would know that, though few have much of a knowledge regarding it.
In 2003, before we bought the domain, I let the entire project go to dust. The only reason it came back was because a bunch of idiots on the Danish Pedophile Association insulted the fact that I stopped doing the subsite on my blog. I was content to go off writing about nonsense online. When we bought the domain in the summer of 2003 and then re-launched, that's when everything got really "big."
Echols never had the ability to take a step back and say "You know, this might work better if I didn't act like a crazy nut and brought in some hombres." Of course, he was such a serious guy that he would likely have never written the word "hombres" like I just did either. That's the crucial difference.
Pedophiles daily try to hunt me down because they think that if they're able to IM me with my home address, I'll say to everyone "let's fold up shop!" Fact is, let's pretend that I get hit by a car tomorrow and die. What changes with Perverted-Justice.com, CorporateSexOffenders.com and such? Well, they'll need some restructuring and the work I do daily will have to be done by someone else. It would be a bump in the road, but we've built the organization with enough redundancies to handle the loss of any single person.
Regardless, I'm mostly amused by the fact that they think I own property.
Of course, they like to threaten Chris Hansen too.
Yes, the pedophiles really think that if they can just imagine ill will on someone, even someone like Chris Hansen, it'll happen. This is how disconnected from reality these guys are. I guess pedophiles are big fans of the book "The Secret."
Of course, others have more direct wishes.
...And others still are so delusional that they think a state has ruled sex stings "illegal." Of course, I much prefer it when pedophiles try to make the argument that unless society accepts them, they'll go off and shoot people. It really undercuts their idiotic ramblings about how peaceful they are and how their organizations are just "support sites."
Don't worry, we're working on outing you as we speak. "
I will make war
" - You normally only see lines that bad on old Steven Seagal movies.
Oh yes, we better shut down the
Wikisposure Project
because all the Rambedophiles will be all First Blood on us! Of course, the vast majority of these boylover freaks look like this...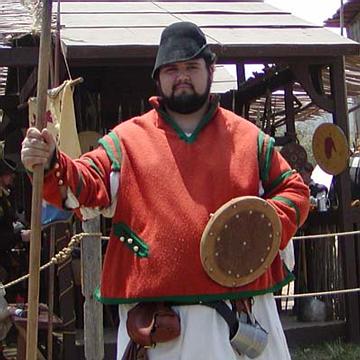 Not too scared of the weaponry there, fellows
The pedophiles often try to launch distributed denial of service attacks against us. We block them. They try again. We block them. Amateurs. Still, shows you another level of things we put up with.
Then again, we hear from ol'
Nickless
once more.
They hate us because we're effective. You don't see them wishing upon a star for a nuclear device to blow up say, the National Center for Missing and Exploited Teens or some other random group. The more hate you engender from these sick in the head miscreants, the better off you're doing.
Of course, it also raises the question: "
Do they really think we have... conventions?
"
Hand grenades, nuclear bombs... why, we have a little pedophile army on our hands, don't we? However, once again, I present you with a more realistic version of what that army would look like.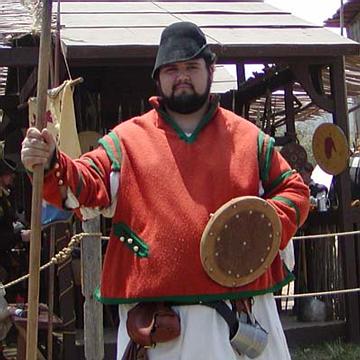 Sticks and little shields oh my!
You'll see a lot of "Santi" in this post. This guy hides down in Mexico trying to avoid the law while he goes after Mexican boys. The only thing he's really reliable for is mouthing off with posts that make any sane person that views them see pedophiles for what they are, rather sick examples of twisted psychology.
If you ever get into an argument with someone who tries to make the case that pedophiles are just oh, normal human beings that deserve compassion, I invite you to show that deluded soul some Santi postings. The pedophiles try to put on this benign mask, try to make the argument that they just LOVE kids, they would never hurt anyone. That veneer is easily exploded with people like the above around.
Oh look, more threats from
Nickless
! I think researching him will have to lead us to look at emo bands and their lead singers. I can't imagine anything I've ever read online being more emo than the above post. "
His soul doesn't smile!
"
Of course, the entire post is just an overt threat that if we out him, he'll turn from emokidwunderbar into a "suicidal killer." Then he wonders why people like us target him. Apparently this "strong, kind, loving and loved pedophile"
Nickless
is just that close to being a suicidal, homicidal maniac.
Have you ever seen someone contradict their own statements as readily as that?
This next one is kind of a poem.
Poison brewers!
I do though like the fact that our "body count" is piling up and we're having one long victory. That's a nice way to put things.
Xavier Von Shit! Unique. I've seen Xavier Von Jerk and Xavier Von Asshole before, but not Xavier Von Shit. Leave it to Santi to provide another clear window into the mind of a pedophile and exactly how they are.
So far I've done interviews on Larry King Live, the O'Reilly Factor, CBS Evening News, a CourtTV documentary, an E! Channel Documentary (
which is weird to actually write
), Tucker Carlson's show, Scarborough Country, and a variety of other cable shows whose names I've forgotten.
Man, I do a TERRIBLE job of hiding my face!
Oogah boogah says the pedophile.
Recently we were able to get a lead administrator and long-time webmaster of BoyChat arrested by exposing him to his community. The police in his community searched his home. They caught him in the act of downloading child pornography. His online handle was Jimf3. Here's his supposed "real life friend" helping provide even more evidence against him.
Nothing makes your friend look innocent than publicly threatening death to the organizer of a website that helped result in his arrest. Slick!
Of course, not all death threats are all that notable. Some are mundane.
See? Mundane.
Mundane.
I don't know if that one is so much mundane as it is really poorly thought out.
Mundane.
As an Atheist, I really hope he doesn't murder my asslicking god.
The only part of their death threats that bother me is the incredible lack of research that they put into such things. I am an Atheist. I note so on my Perverted-Justice.com staff page bio, here on my blog and it's been reported. These guys are so mentally far gone that they assume I'm a Christian. I guess they're so used to Christians attacking them that they've lost any awareness that it's not merely the religious that hate pedophiles, it's pretty much everyone with a brain.
I do though appreciate his consistency in keeping it "Von Shit" rather than choosing another adjective to use. That's somewhat impressive.
Not sure who Eddie is.
Remember the part where I said to link any friends you have who state that pedophiles are just normal people with an abnormal sexual fetish? Yeah, link them to that one instead. Hell, link any such people to both.
I would be 48 in 2027. It shows you exactly how old these guys are when they call that a "young death." And we already "monitor the internet" with the CSO Wiki and we already hold classes for police departments. That's some of the most rewarding work we do.
Of course, I would be remiss to not note the compassionate side of the pedophiles, you know, the human side that they tout! The side that shows that they're real human beings! The side they just want the public to see! The side that the "evil hysteria" against them covers up!
See? They'd want the crew to live. How dare we note that they're not individuals worthy of debate but only attack in light of such compassion and humanism.
At the end of the day, pedophiles will continue to try to attack our web presence and will continue to make death threats against myself personally. They've been doing it for years. The problem is that the idiots never have realized that by doing so they only make our motivation to see their members carted off to jail... their organizations disrupted, confronted and exposed... all the more greater.
If you've read this and you've had the thought "
oh wow, what a dangerous job
or actually think that my life, or our volunteers lives are in danger... I only have one thing to tell you. Err... show you?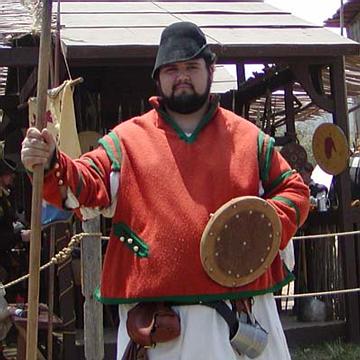 Think again :)
Syrups, recipes and marriages! I mean... marriage.
August/2007: Syrups!
Here on the West Coast we have little shops all over with drinks called "Italian Sodas." I say it like this because a few of my friends on the East Coast had never heard of such a thing. Italian sodas are pretty grand in general, tasty carbonation that doesn't feel like it's blowing up your stomach. The syrups used in such concoctions come from a company called Torani. They make a crapload of these syrups, everything from Peppermint to White Chocolate to Marshmallow to Grape to Root Beer to... well, you name it. Everything. Cheesecake, cherry, strawberry, etc. And they all taste good.

The problem is, if you go to a store and try to buy the 775 ml bottles, they cost an arm and a leg. Commonly 6.50 to 7.00 dollars a bottle. THAT... is not worth it. However, the magic of the internet finds these bottles much cheaper. Best deal I've found? 4.25 a bottle if you buy twelve at a time. Of course, you'll want to buy twelve at a time because HOLY CRAP MAGICALLY DELICIOUS!

You can mix these things into milk, milkshakes, sparkling water, club soda, or my personal favorite... Jones Cream Soda (cans, not bottles). That means if you want oh... White Chocolate Orange... you can do that. Of course, it likely wouldn't taste good. So if you're picky and want something that tastes good, you'd say... have White Chocolate Caramel Milk. And yes, that's very good. Of course, you can always "kick it up a notch!" by buying some chai powder and using your Magic Bullet (I assume you have one since everyone should have one) and you can say... make a butterscotch chai milk. Oh yes, a world full of flavor.

My personal favorite is to buy one of those big cheap ass tubs of vanilla ice cream, y'know, the big one. Then drop the ice cream along with some candy miniatures (Pick your candy poison!) into the Magic Bullet and voila, with some milk and the syrup choice you have a milkshake of your choosing. Cheap homemade cinnamon chocolate mint milkshake with crunched up milky way fun size bars? Yes. Easy. Cheap. Wow.

Here's the flavors we've picked up so far.

Non-fruit:
Chocolate Mint
Cheesecake
Butterscotch
English Toffee
Caramel
Irish Creme
Vanilla
French Vanilla
Root Beer
Cinnamon
White Chocolate
Amaretto
Butter Rum
Marshmallow
Peppermint

Fruit:
Blood Orange
Strawberry
Cherry
Banana
Lime
Lemon
Kiwi
Grape
Apple
Orange
Orange

Why orange twice? Because that's what Erika drinks 90% of the time. Literally the only bottle that is near empty is the first orange bottle. That's a lot of orange as those bottles last a fuckload of time. You only put about an ounce of syrup into each drink, just an ounce is a huge shot of flavor.

These syrups have completely changed the drinks I have, now I can have any kind of flavor I want and the cost savings over regular soda is un-freakin-believable. For the price of a twelve pack of regular soda (about five bucks) I can make twenty-four 12 ounce drinks that taste much better.

Torani syrups rule. If I ever get the capital, I'm going to take all our drink concoctions and make a drink shop. And unlike other people I know, it wouldn't cost a couple hundred thousand dollars. Jesus. I'd call it the "Designer Drink Shop" and undercut all the other drink shops since I could sell one of these things for a buck twenty five and still make tremendous profit. Of course, the customer service would reflect that since there's no way I'd make my employees be friendly to the customers.

Recipes!
We've been experimenting with all sorts of recipes. A couple years ago, I could make frozen waffles and top ramen. Now I can make like twelve other things too. And they're better than frozen waffles and top ramen, even. So now, each blog I'm going to post a recipe so you too can have the healthy diet of an pedophile-reviled internet quasi-lebrity. This entries recipe is...

Double-cheese chicken and steak double decker tacos
That's a long title for a food dish. This one is pretty involved to make too, probably the most involved dish I make. First off, you'll need the following ingredients...

Some frozen chicken
Some steak
Oversize hard shell tacos
Soft-taco shells
Can of refried beans
One can of Campbell's Cheddar Cheese
Some Kraft pre-shredded Mexican blend cheese
A1 sauce
Red sauce
Some Mexican spices (double points if you wrangle some Original Taco House seasoning salt... not the kind they sell in the fridge, but the kind they serve at the table. They WILL sell it to you if you badger them)

First, you prepare your cheese sauce. Take the can of campbell's cheese and put it into a container. Then add some red sauce and some A1 sauce. Finally, sprinkle in some mexican spices. Keep heating through the process in the microwave on low.

Second, prepare your chicken and steak. Cut it up into small fine chunks. I cook my chicken and steak in a large non-stick wok with a pool of worcestershire sauce and some mexican spices. This allows you to keep the steak and chicken juicy. The blood cooks out but the worcestershire sauce keeps the meat tender and juicy. As long as you keep a mixture of 'shire and water in there, you can cook this while you do the other steps as well.

Thirdly, make a thin layer spread of refried beans onto your soft shells, then put them on a cookie sheet and put them in the oven for four or five minutes. Take them out, put the hard shell upright in the middle of the soft-shell. Then pull up the soft-shell tortilla onto the sides of the upright hard-shell. They will stick like cement.

Lastly, combine it all. Fill the bottom of the hardshell with a bed of the kraft mexican blend cheese. Then judiciously lay down a big layer of chicken and steak. After that, put in a small bit of red sauce. Over the top of it all, create a river of the melted cheese. It'll pour down into the meet and the pre-shredded cheese. Put some mexican spice over the top of that and you're ready to eat! Next blog I'll break out the big guns and tell you how to make my Cheesy Chicken Bean Dip. Good lord, is it good.

Marriages!
Well, plural is probably bad form. Marriage! I recently got married to Erika of the forums, so now she is officially Erika Von Erck. We started dating in 2005, October 9th, to be exact. She's moved here and now we live together. Our wedding was very simple. It took ten minutes. Why'd it take ten minutes? Because man, weddings suck. There's no point to blowing a ton of cash on them, it's just a wedding.

The best part of the wedding was when the judge started reading off all these lame lines, like we're supposed to "promote idealism within one another" and my wife, I'm proud to say, laughed. Out loud. Loudly. Hard. Right in the judge's face. So now I get to call her my "little judgelaugher" until the end of time. I was able to stifle my laugh, but it was somewhat hard. I felt kind of bad for the judge since the judge obviously had written the vows to read, but man, lame vows.

Afterwards we went to the Outback Steakhouse, because that's really where everyone should go when they get married. Alice springs chicken is the perfect wedding-topper. Then we went home. And got on the computer.

That means my marriage day was far better than yours, I'm sure you'll admit.

Otherwise, marriage is marriage. It's a relationship that the government says "okay" to. The WEIRD... thing though? The VERY weird thing? Is what we discovered leading up to the marriage. It is so weird and crazy that I can't believe they haven't patched this loophole.

The weird loophole? You don't show ID during the entire process. None. No ID.

Think about it. We didn't show ID when we did any of the paperwork, when we booked the judge nor when the judge showed up. AND you don't have to supply an SSN when you get married. That means anyone can marry off anyone in Oregon. You and a friend can go marry off any other two people you know. It's literally freakin' crazy. All of a sudden a person can go to get married and realize that uh... he's already married. To someone he doesn't know. Of course, anyone doing so could be charged with criminal fraud under the law, I just thought it was a pretty crazy loophole to exist to begin with.

So at the end of the blog... married to the woman I love and I have a crapload of Torani syrups and recipes I came up with. Alone, this equals a very good life all by itself.