A symphony of motivational material in B-minor
August/2007:
People often ask, what's the most rewarding part of all the anti-pedophile work? Everyone assumes it is when another guy gets arrested and convicted... while that's
very rewarding
to one's morale, there's something else that notches just a sliver higher. That being when I see evidence of just how much of a difference we're making.
You might be asking... what evidence is that? The answer?
Pedophile death threats.
Pedophiles by their very nature are cowards. They can't handle relationships with adults. Grown women and grown men are beyond their ability in general. One other thing they also can't handle are anti-pedophile activists that refuse to debate them. Too many in the past would "
ask them questions
" or "
try to understand them.
" Thankfully, our organization is smart enough to eschew all of that and go right after them. They don't like that.
Typically though, the pedophiles will try to put up this brave bold front that all the efforts against them aren't having an effect. However, when you see a small cross-sampling of just how angry and hate-filled they've become at us due to our efforts, you see just how large an effect those efforts have had.
So here is a medley of the "best of the pedophile threats"... all taken from ol'
BoyChat
.
They like to compare me to a guy named Mike "
Wow, so crazy
" Echols. Which is great, because it shows how little of the situation they understand. Echols was this guy who wrote "I know my first name is Steven", one of the more "known" made-for-TV movies. Echols also hated BoyChat and all the other online pedophile activists. Problem was? Echols was probably a schizophrenic. Rather than make a real difference by organizing people, Echols launched into obsessiveness, broke a bunch of laws and eventually shot himself (
I believe
). Problem is for Santi and his ilk, I'm anything but obsessed. Anyone with a knowledge of the history of Perverted-Justice.com would know that, though few have much of a knowledge regarding it.
In 2003, before we bought the domain, I let the entire project go to dust. The only reason it came back was because a bunch of idiots on the Danish Pedophile Association insulted the fact that I stopped doing the subsite on my blog. I was content to go off writing about nonsense online. When we bought the domain in the summer of 2003 and then re-launched, that's when everything got really "big."
Echols never had the ability to take a step back and say "You know, this might work better if I didn't act like a crazy nut and brought in some hombres." Of course, he was such a serious guy that he would likely have never written the word "hombres" like I just did either. That's the crucial difference.
Pedophiles daily try to hunt me down because they think that if they're able to IM me with my home address, I'll say to everyone "let's fold up shop!" Fact is, let's pretend that I get hit by a car tomorrow and die. What changes with Perverted-Justice.com, CorporateSexOffenders.com and such? Well, they'll need some restructuring and the work I do daily will have to be done by someone else. It would be a bump in the road, but we've built the organization with enough redundancies to handle the loss of any single person.
Regardless, I'm mostly amused by the fact that they think I own property.
Of course, they like to threaten Chris Hansen too.
Yes, the pedophiles really think that if they can just imagine ill will on someone, even someone like Chris Hansen, it'll happen. This is how disconnected from reality these guys are. I guess pedophiles are big fans of the book "The Secret."
Of course, others have more direct wishes.
...And others still are so delusional that they think a state has ruled sex stings "illegal." Of course, I much prefer it when pedophiles try to make the argument that unless society accepts them, they'll go off and shoot people. It really undercuts their idiotic ramblings about how peaceful they are and how their organizations are just "support sites."
Don't worry, we're working on outing you as we speak. "
I will make war
" - You normally only see lines that bad on old Steven Seagal movies.
Oh yes, we better shut down the
Wikisposure Project
because all the Rambedophiles will be all First Blood on us! Of course, the vast majority of these boylover freaks look like this...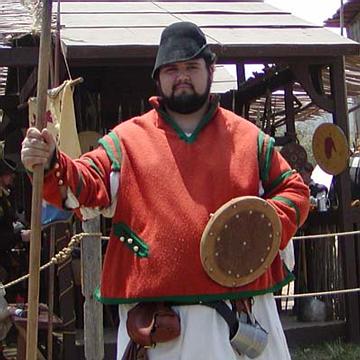 Not too scared of the weaponry there, fellows
The pedophiles often try to launch distributed denial of service attacks against us. We block them. They try again. We block them. Amateurs. Still, shows you another level of things we put up with.
Then again, we hear from ol'
Nickless
once more.
They hate us because we're effective. You don't see them wishing upon a star for a nuclear device to blow up say, the National Center for Missing and Exploited Teens or some other random group. The more hate you engender from these sick in the head miscreants, the better off you're doing.
Of course, it also raises the question: "
Do they really think we have... conventions?
"
Hand grenades, nuclear bombs... why, we have a little pedophile army on our hands, don't we? However, once again, I present you with a more realistic version of what that army would look like.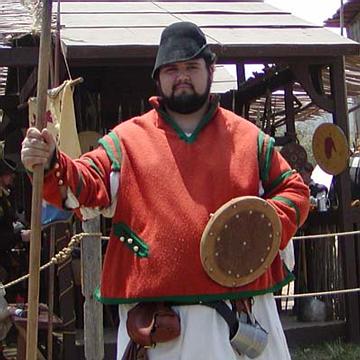 Sticks and little shields oh my!
You'll see a lot of "Santi" in this post. This guy hides down in Mexico trying to avoid the law while he goes after Mexican boys. The only thing he's really reliable for is mouthing off with posts that make any sane person that views them see pedophiles for what they are, rather sick examples of twisted psychology.
If you ever get into an argument with someone who tries to make the case that pedophiles are just oh, normal human beings that deserve compassion, I invite you to show that deluded soul some Santi postings. The pedophiles try to put on this benign mask, try to make the argument that they just LOVE kids, they would never hurt anyone. That veneer is easily exploded with people like the above around.
Oh look, more threats from
Nickless
! I think researching him will have to lead us to look at emo bands and their lead singers. I can't imagine anything I've ever read online being more emo than the above post. "
His soul doesn't smile!
"
Of course, the entire post is just an overt threat that if we out him, he'll turn from emokidwunderbar into a "suicidal killer." Then he wonders why people like us target him. Apparently this "strong, kind, loving and loved pedophile"
Nickless
is just that close to being a suicidal, homicidal maniac.
Have you ever seen someone contradict their own statements as readily as that?
This next one is kind of a poem.
Poison brewers!
I do though like the fact that our "body count" is piling up and we're having one long victory. That's a nice way to put things.
Xavier Von Shit! Unique. I've seen Xavier Von Jerk and Xavier Von Asshole before, but not Xavier Von Shit. Leave it to Santi to provide another clear window into the mind of a pedophile and exactly how they are.
So far I've done interviews on Larry King Live, the O'Reilly Factor, CBS Evening News, a CourtTV documentary, an E! Channel Documentary (
which is weird to actually write
), Tucker Carlson's show, Scarborough Country, and a variety of other cable shows whose names I've forgotten.
Man, I do a TERRIBLE job of hiding my face!
Oogah boogah says the pedophile.
Recently we were able to get a lead administrator and long-time webmaster of BoyChat arrested by exposing him to his community. The police in his community searched his home. They caught him in the act of downloading child pornography. His online handle was Jimf3. Here's his supposed "real life friend" helping provide even more evidence against him.
Nothing makes your friend look innocent than publicly threatening death to the organizer of a website that helped result in his arrest. Slick!
Of course, not all death threats are all that notable. Some are mundane.
See? Mundane.
Mundane.
I don't know if that one is so much mundane as it is really poorly thought out.
Mundane.
As an Atheist, I really hope he doesn't murder my asslicking god.
The only part of their death threats that bother me is the incredible lack of research that they put into such things. I am an Atheist. I note so on my Perverted-Justice.com staff page bio, here on my blog and it's been reported. These guys are so mentally far gone that they assume I'm a Christian. I guess they're so used to Christians attacking them that they've lost any awareness that it's not merely the religious that hate pedophiles, it's pretty much everyone with a brain.
I do though appreciate his consistency in keeping it "Von Shit" rather than choosing another adjective to use. That's somewhat impressive.
Not sure who Eddie is.
Remember the part where I said to link any friends you have who state that pedophiles are just normal people with an abnormal sexual fetish? Yeah, link them to that one instead. Hell, link any such people to both.
I would be 48 in 2027. It shows you exactly how old these guys are when they call that a "young death." And we already "monitor the internet" with the CSO Wiki and we already hold classes for police departments. That's some of the most rewarding work we do.
Of course, I would be remiss to not note the compassionate side of the pedophiles, you know, the human side that they tout! The side that shows that they're real human beings! The side they just want the public to see! The side that the "evil hysteria" against them covers up!
See? They'd want the crew to live. How dare we note that they're not individuals worthy of debate but only attack in light of such compassion and humanism.
At the end of the day, pedophiles will continue to try to attack our web presence and will continue to make death threats against myself personally. They've been doing it for years. The problem is that the idiots never have realized that by doing so they only make our motivation to see their members carted off to jail... their organizations disrupted, confronted and exposed... all the more greater.
If you've read this and you've had the thought "
oh wow, what a dangerous job
or actually think that my life, or our volunteers lives are in danger... I only have one thing to tell you. Err... show you?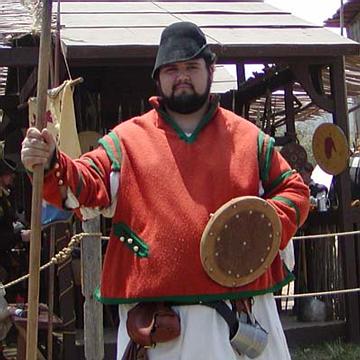 Think again :)